Just a heads up, this is only a preview. If you wanted to watch the extended version of this episode you will have to get a subscription.
This is the second episode, in a three part episode series, where we are building an end-to-end, state of the art, audio to text transcription service. In this episode, we will be building the website and backend infrastructure for https://phonictonic.com/.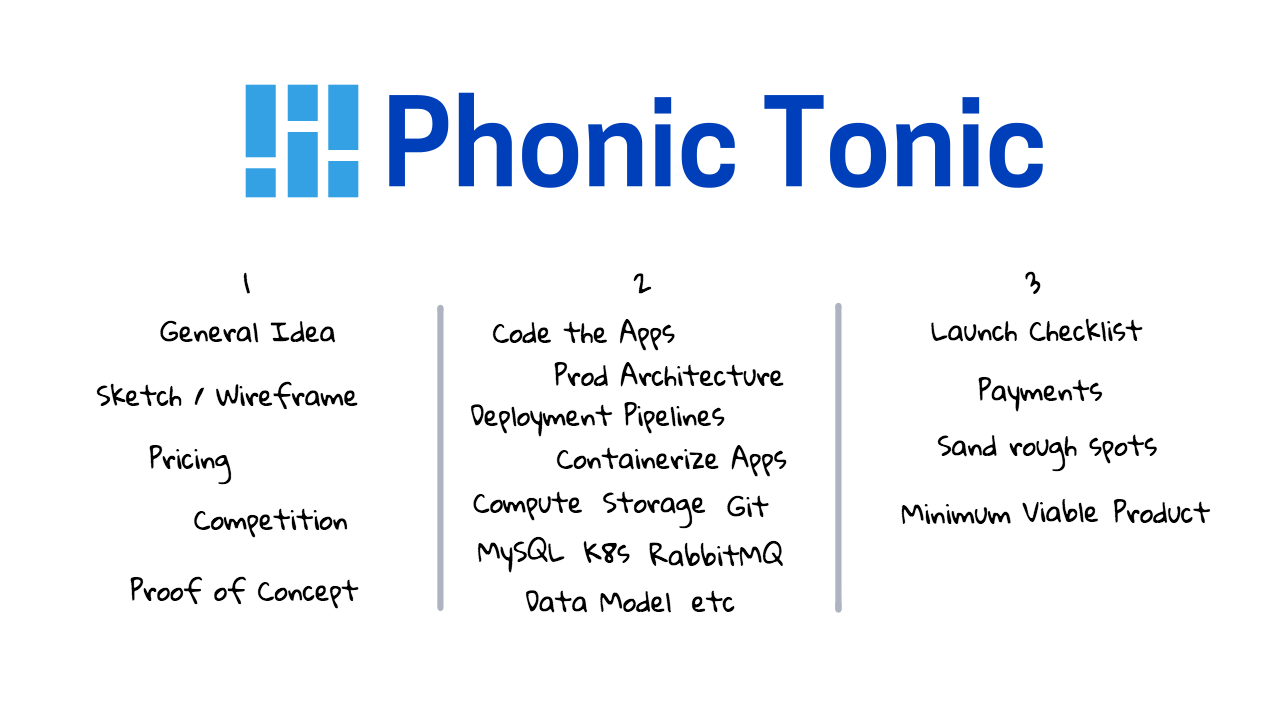 The goal of this episode series is to build a real world application that we can later use for testing things like monitoring, logging, alerting, and tons of other DevOps tooling. It's nice to have something real world as it fairly accurately describes what you might actually be doing on the job (vs just using demos).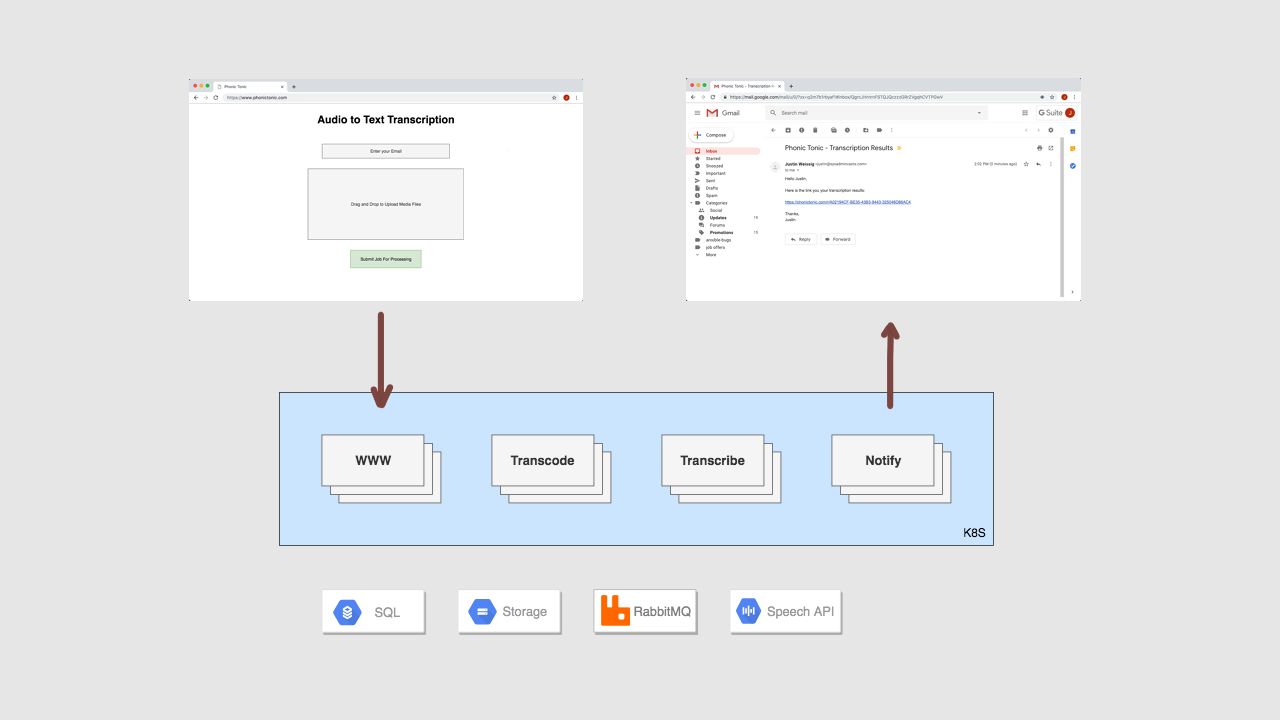 Let me just show you an example of what this site does. It's also live right now, so you can actually test this out on your own too. You enter your email address here, then you can drag and drop some audio files that you want to get transcribed. For example, I have a few on my desktop here, that'll just drag over. The application is smart enough, to probe and detect audio tracks contained within these files on upload, and reject files with missing audio tracks (like this image file here). Then we just click submit.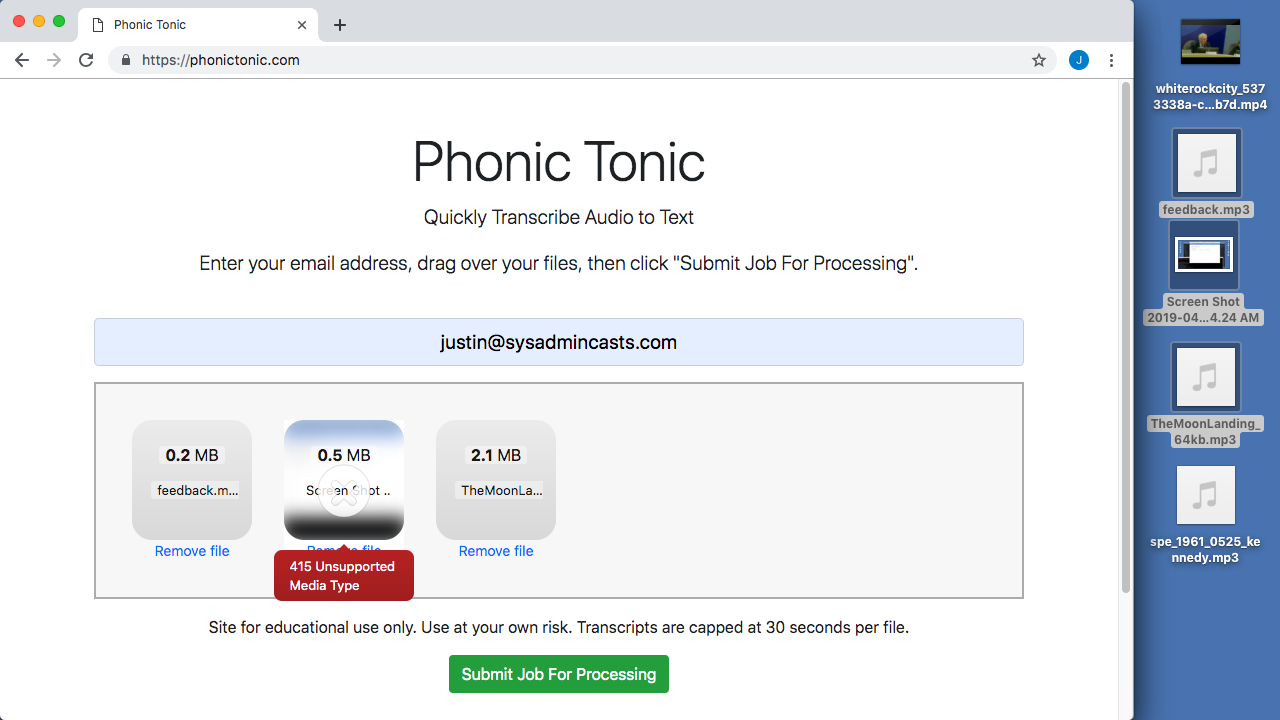 Eventually, I'll modify the flow here to add a cost estimation and payment step, but for testing here, you are immediately given a listing of all the files we uploaded and their current status. In the background, the application is processing your audio files, and when it has completed transcribing each file, you will see a view transcript link appear. And, if we click that you can see the transcribed audio. For testing, I am only transcribing the first 30 seconds of each file that gets uploaded, as this is costing real money to do this. So, I wanted to keep the costs low until we actually start charging money.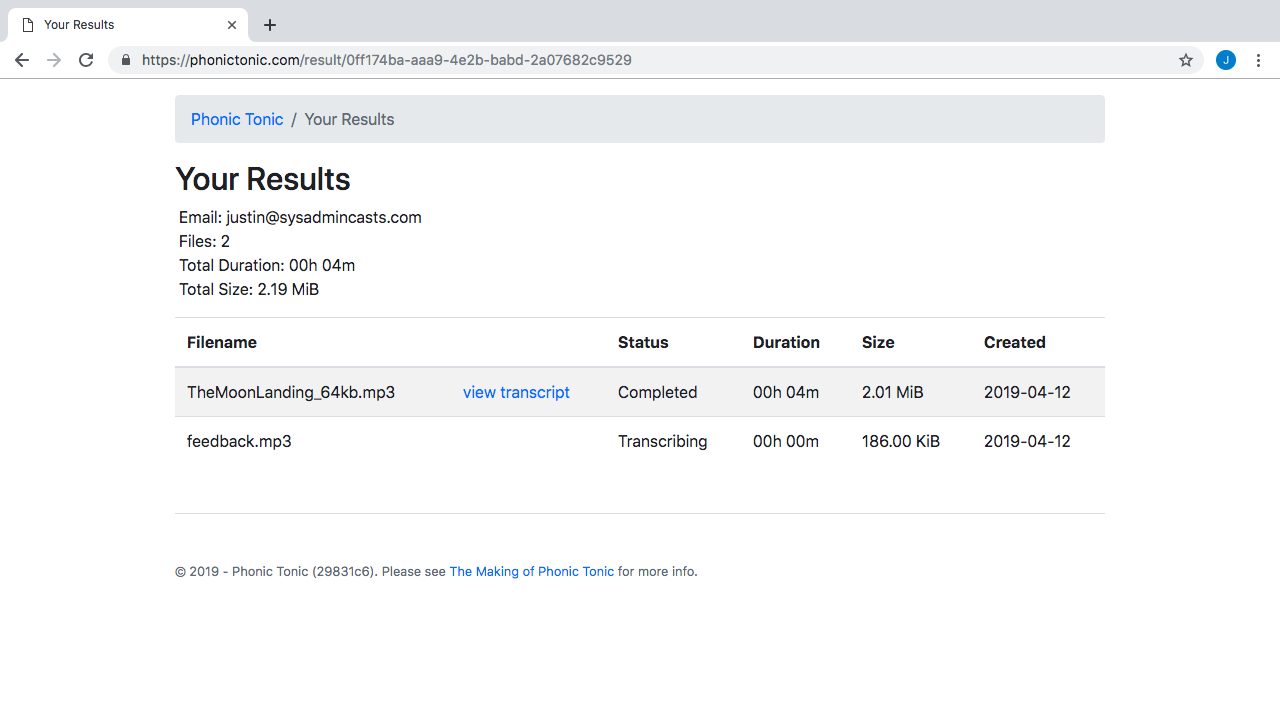 This episode will touch on some programming, containerizing applications, deployment pipelines, and a bunch of other cool topics. You will also get all the source code for what drives this website.
Alright, that concludes the preview of this episode. If you want to watch the full version, you will have to have a subscription, you can learn more about them here.