Just a heads up, this is only a preview, if you wanted to watch the extended version, you'll have to get a subscription.
In this episode, we are going to check out Kubernetes, which is very popular for Container Orchestration. We will explore what Kubernetes is, why people are using it, and then look at how it works by way of deploying an example application.
For this episode, I wanted to take a step back for a few minutes and just chat generally about the concept of Container Orchestration, and what that means. Most of these Orchestration tools have very advanced features. So, it makes sense to chat about it in general and hopefully that will flush things out. I have created a few diagrams that will help explain what I am talking about.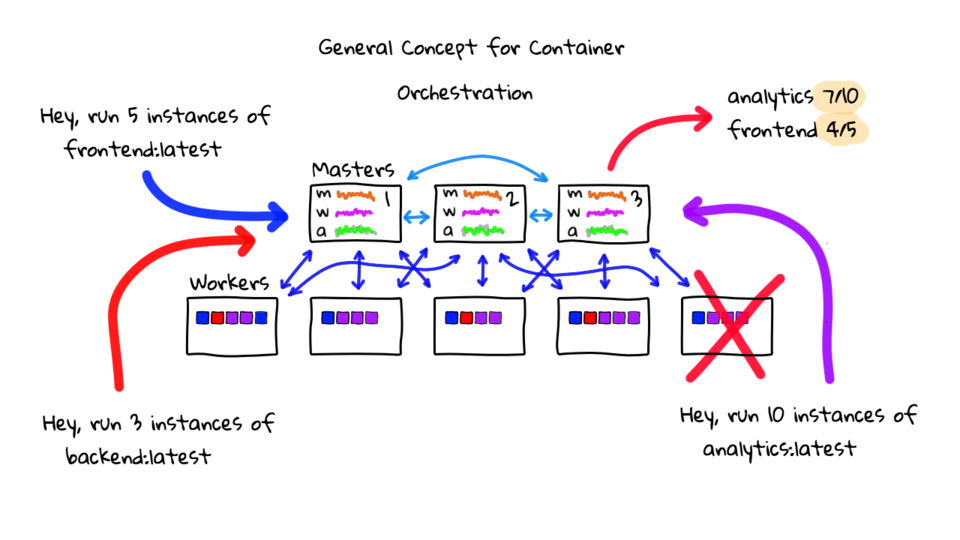 Finally, for the demo, we will configure a test cluster using Google Cloud Kubernetes Engine. It is a pretty easy tool that allows you to spin up a Kubernetes in just a few minutes. I developed an example application, you can actually see it live at sysadmindemo.com, where we walk through a Kubernetes Pod Load Balancer example.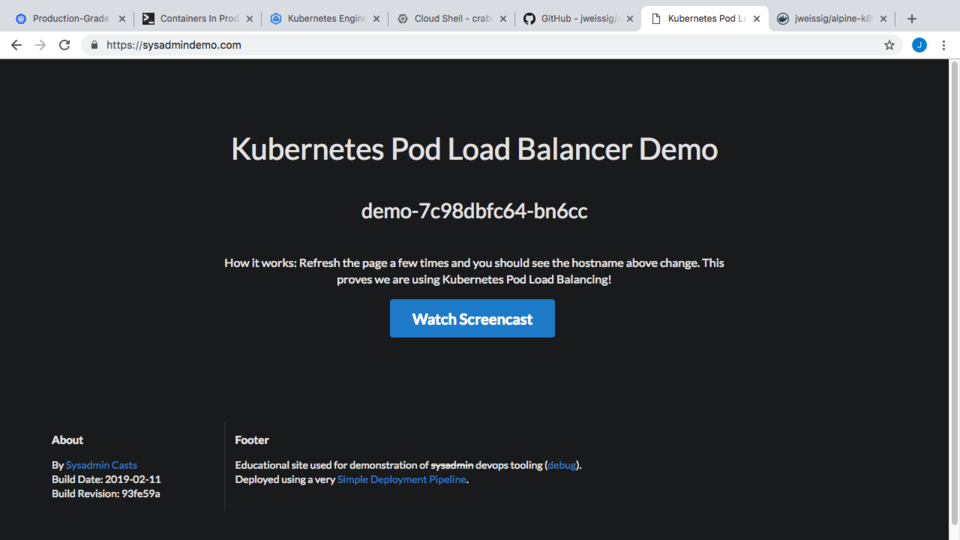 Alright, that concludes the preview of this episode. If you want to watch the full version, you'll have to have a subscription, you can learn more about them here.