In this episode, I wanted to share a quick trick for adjusting the playback speed of online videos.
I will often check out video replays from tech conferences, things like DockerCon and KubeCon. Just to check out the current trends are reproduce interesting results. However, this often means watching hours and hours of video.
So, something that has come in really handy, is Youtube's playback speed option, where you can watch videos at double speed. I've been doing this for years, and now I actually get annoyed when you cannot do this in other online video players, as you get so used to it. I find you get the best results when using headphones, and then you can really focus on what you are watching. It has even come to the point where, for internal company meetings or all hands meetings, I'll often wait for the video replay to be published, just so that I can watch it at double speed, or maybe skip at ahead where there is uninteresting parts.
So, you can turn this out on youtube, in the bottom right hand corner, the gear icon, can can select the speed option. I selected 2x for double speed. It also depends on the speaker's style, so that is where it is nice to have the adjustability of the various playback speeds.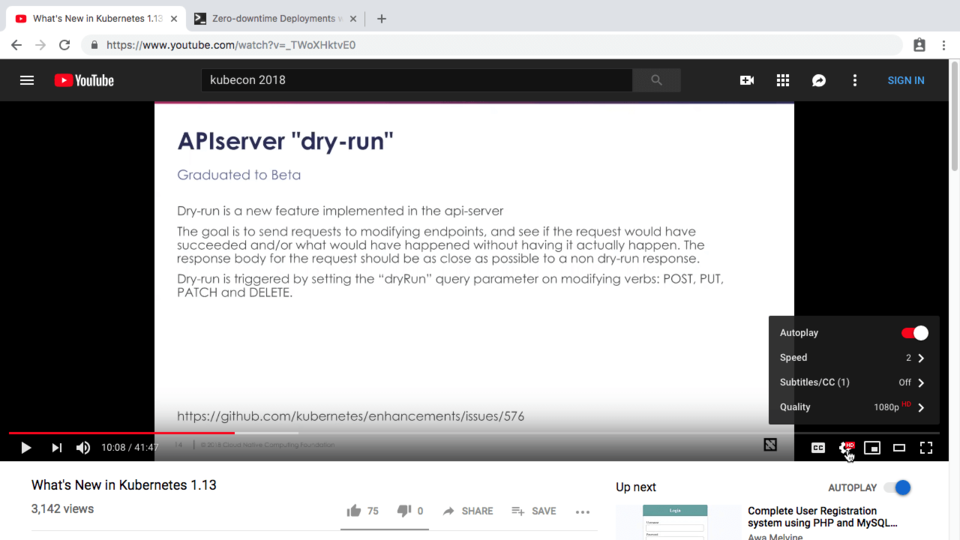 On this website, you can adjust the playback speed of these videos too. In the bottom right hand corner, you can find the selected for adjust the playback speed.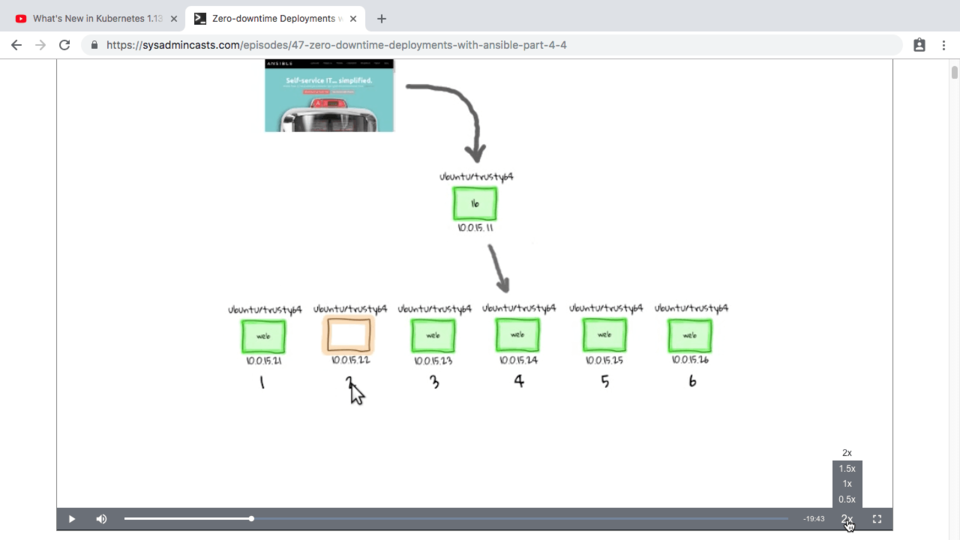 Alright, that's it for this episode. Hopefully you found it useful. I'll cya later. Bye.